Birthday parties are one of the most fun and creative ways to spend time with friends and family. A very original idea for your next party is a Carnival Birthday Party Theme. 
We know that creating a birthday party can be a challenge. But here we leave you many ideas to have the best carnival-themed birthday party so that all your guests will be amazed. 
Let's start with these Circus Birthday Party Ideas! 
Carnival Birthday Cake
No matter the size or the flavors, the cake must have a life! A cake is full of colors and textures, according to the birthday theme. Here you will find a wide variety of Circus Birthday Cake Ideas!
Circus Birthday Centerpieces
Centerpieces are one of the decorations that give that special touch to the parties. It doesn't matter if it is a small detail or something more elaborate, it can be a canaste with candies or a figure of the birthday theme.
Carnival Birthday Invitations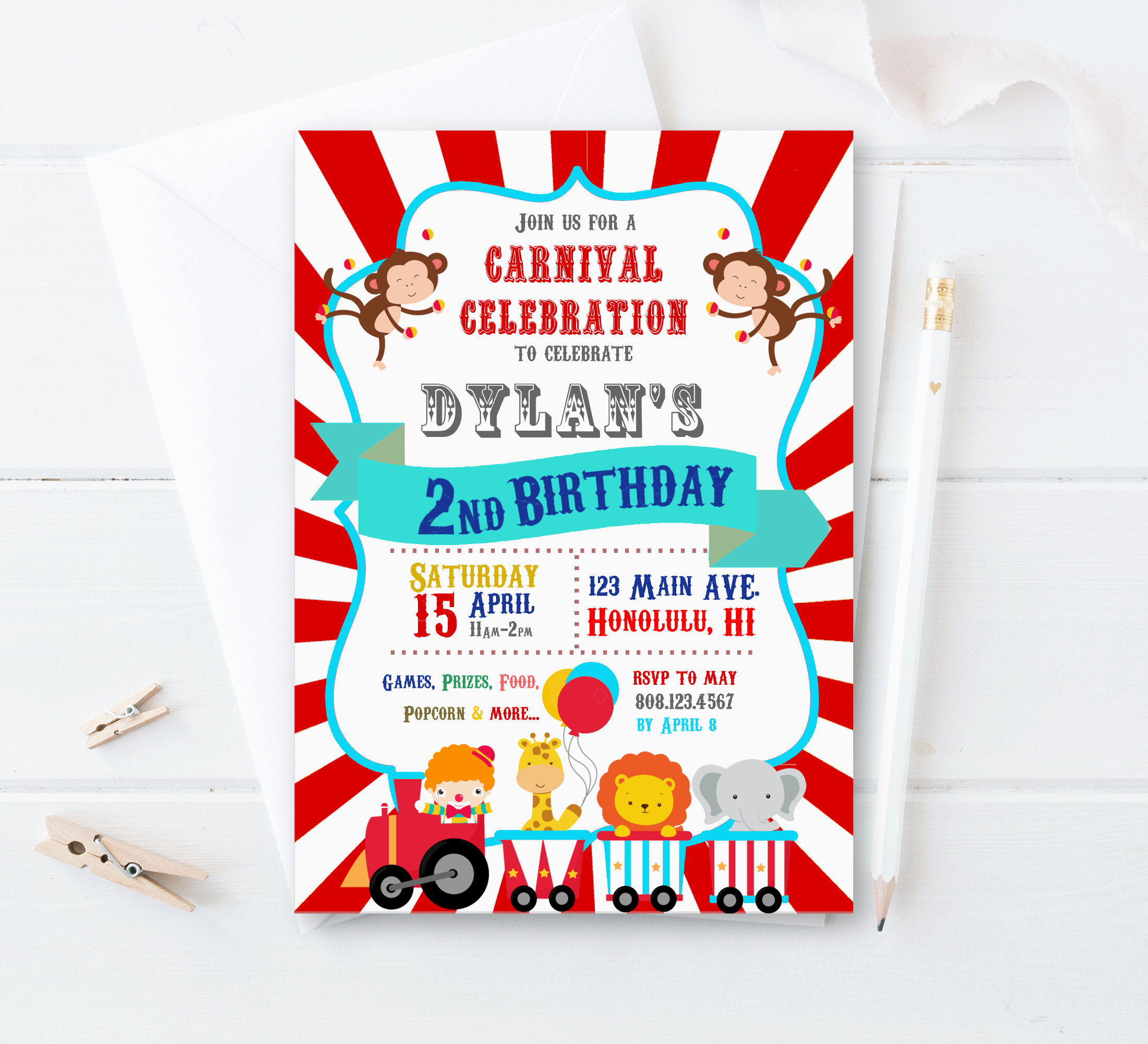 Birthday invitations are a preview of what the theme of your party will be like. That's why it should have all the elements/colors/figures related to the theme. 
Don't forget to put all the important information, such as the location, name of the birthday boy/girl, date and other information you consider important.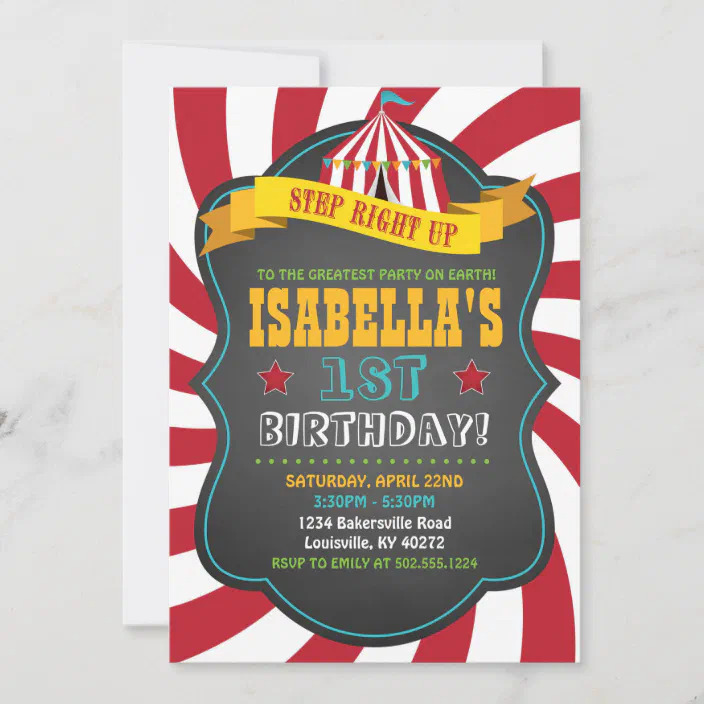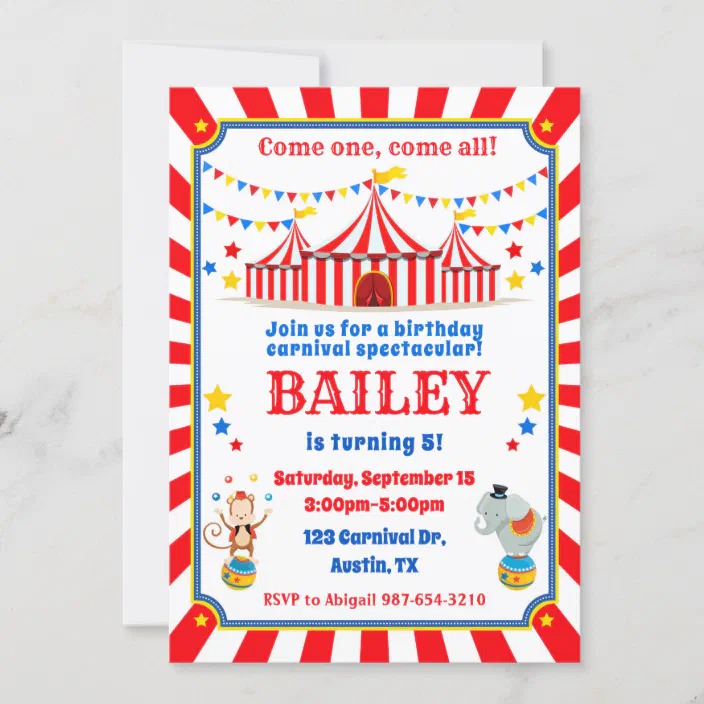 Carnival Birthday Party Signs
These Circus/Carnival-themed banners and yard signs make great party decorations.
Plus they have the option to be personalized with the birthday boy or girl's name and age.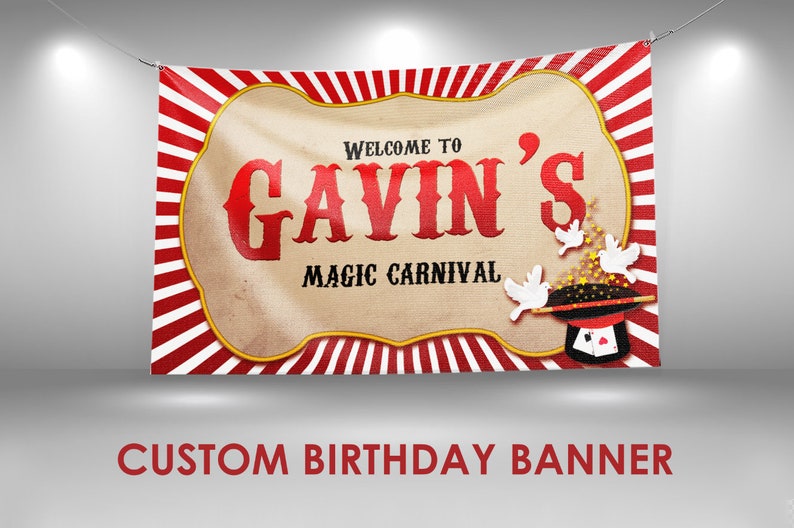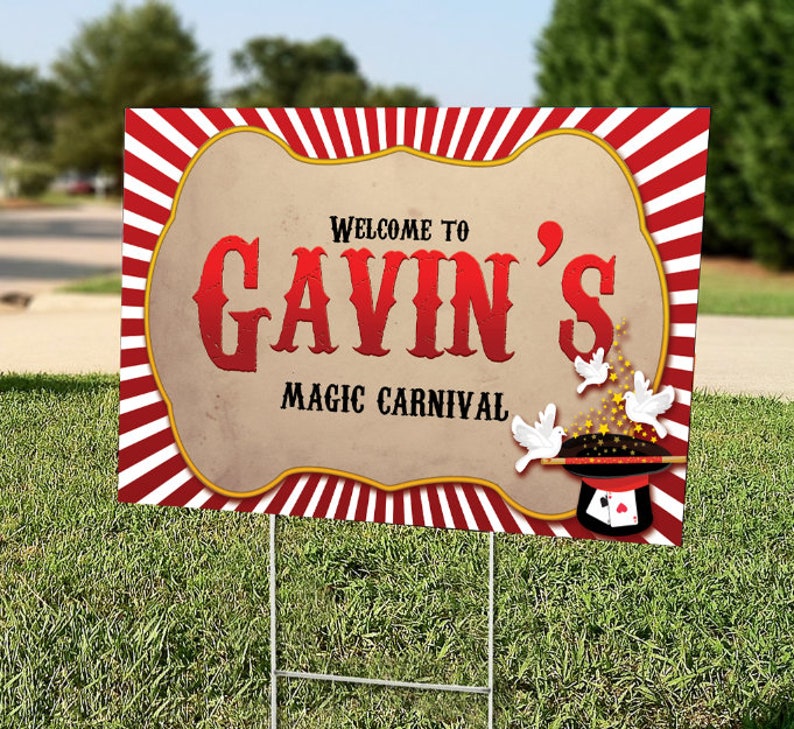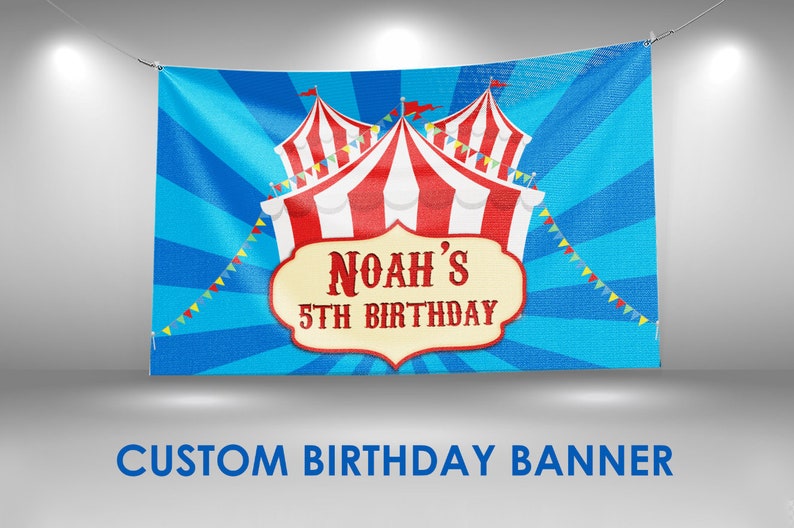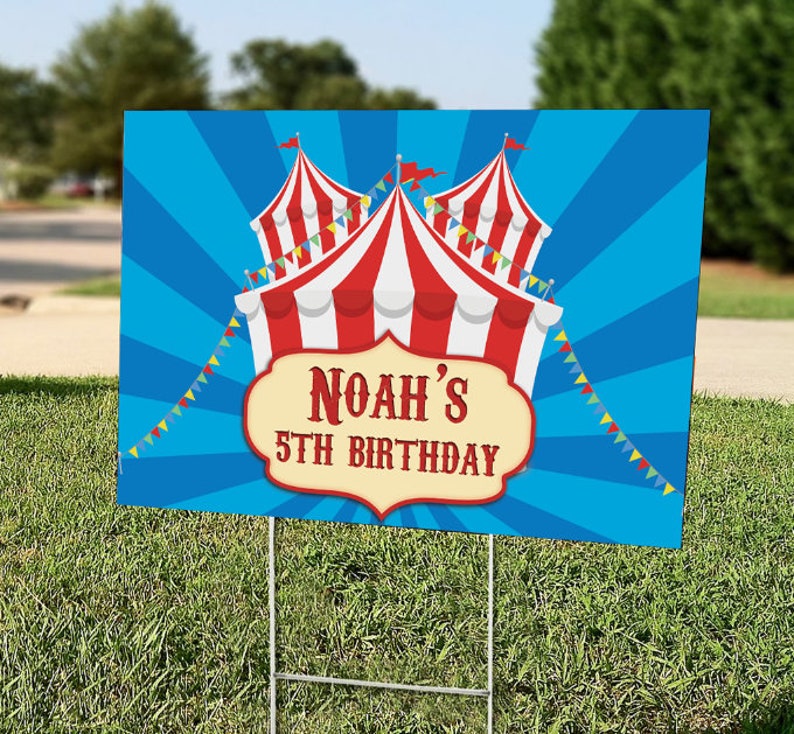 Carnival Table Desserts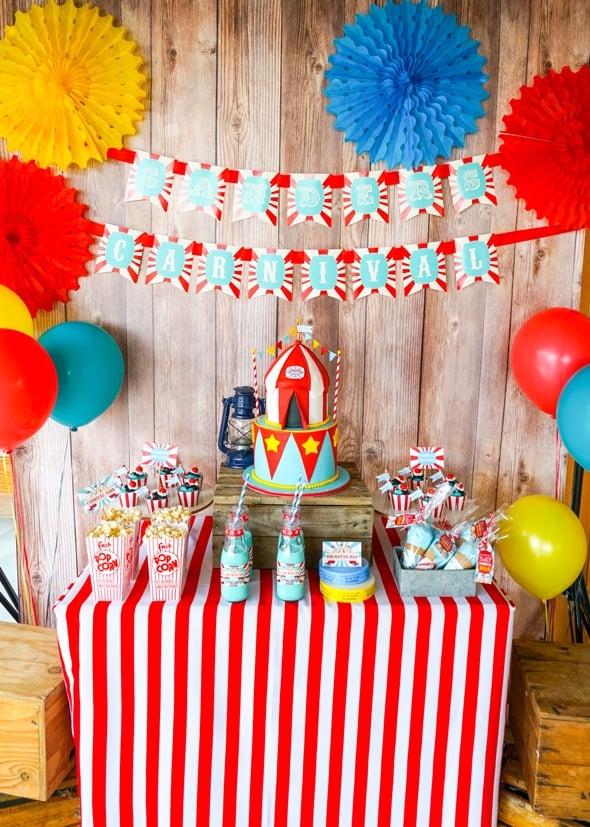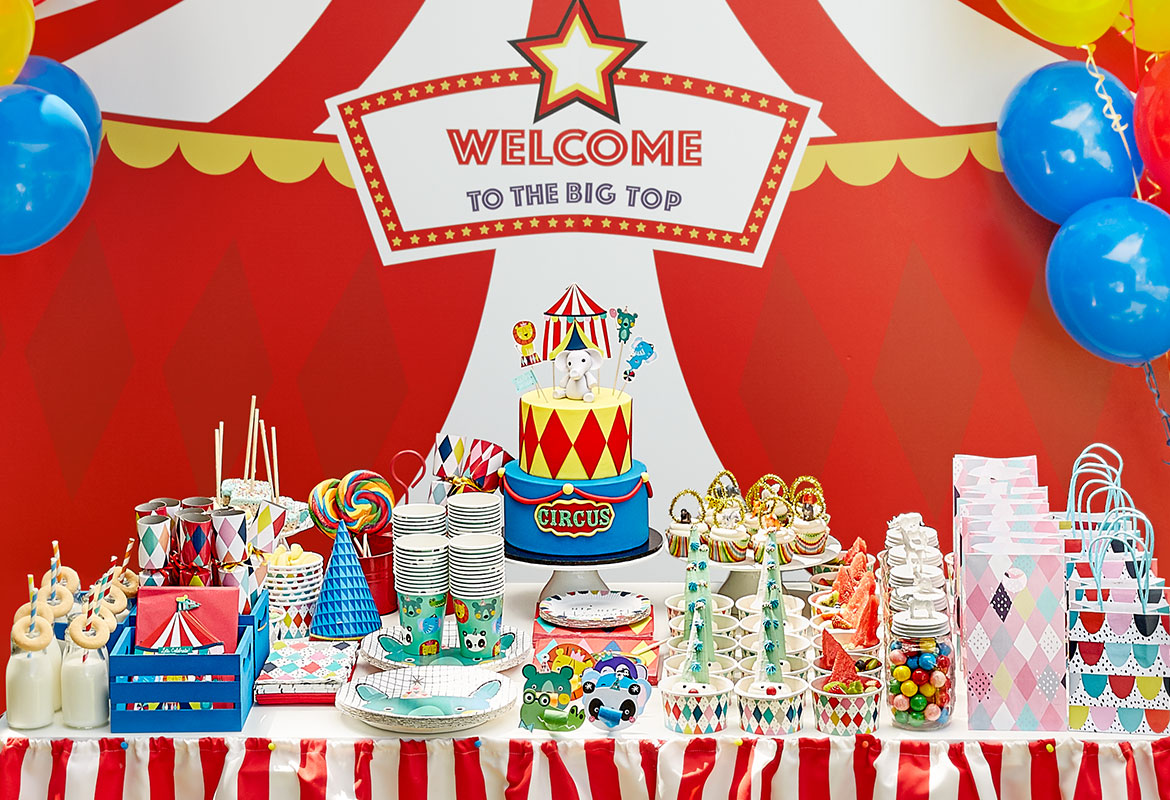 We hope all of these have Circus birthday party ideas helped you plan your next birthday party.
¡Thanks for reading this post!
We recommend you read our post: "Amazing Mexican Birthday Party Ideas"